Stacie Weber
---
Stacie Weber's Listings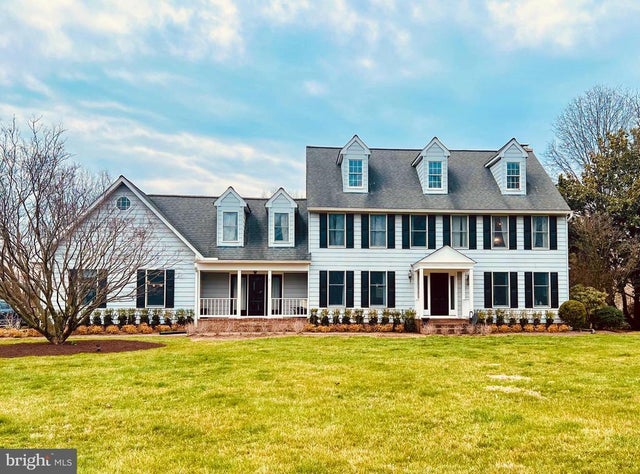 Residential
5 Beds
2.5 Baths
3,350 SqFt
$975,000
---
Testimonials
"Stacie was incredibly knowledgeable and responsive during the buying process. Post purchase she has assisted with any additional needs or questions. She has made the first time home buying process incredibly easy and enjoyable! I have sincerely appreciated her genuine nature and flexibility during the entire process." —Lindsay B.
"Stacie was a wonderful Agent for our family. She surpassed our expectations from start to finish on the sale of our Grandmother's house. We would have been lost without her knowledge and expertise. Very professional and I highly recommend her." —Candi J.
Stacie was an amazing in the home buying process. I am so glad that I contacted her to setup a meeting to explain what I was looking for. As a first time home buyer I was very unfamiliar with the whole process. Stacie explained each of the parts of the process with me as we progressed through, and made sure that I fully understood. At first I thought that I knew what I was looking for in a home, but that was not the reality. As I began looking, I changed my mind a few times and increased my search radius in a larger area. She responded immediately to my changes with recommendations and options in the new areas, and was prompt to setup dates and times to walk through. Stacie was very patient with me and never tried to sell me on one house versus another. We looked at many homes before I decided on the one I am living in today. In the time leading up to my closing, she was very active in working with my mortgage loan officer in order to make sure I had everything covered. As a first time home buyer I cant even tell you how much help this was to keep me on the right track. Next time I am looking to buy or sell a home, I will be calling Stacie. –Patrick M.
"I recommend Stacie Mills Weber and encourage potential clients to discover the difference! Stacie is a joy to work with! I can personally say that Stacie will do a great job taking care of all of your Real Estate needs. She is kind, honest, and attentive to detail. She provides excellent communication throughout the purchase process. Her knowledge and experience makes her great for listing a home, working with a first-time home buyers, strategizing with investor solutions, to knowing the proper way to structure and handle Short Sales. Stacie is a joy to work with! …oh, did I already say that? " —Randy F.
"Stacie was my real estate agent. She is very tenacious, has very good negotiation skills, is knowledgeable with loan processes and does what she needs to make sure that her customers have the best representation in all aspects of real estate. I highly recommend Stacie to be your real estate agent!" —Joleen S.